The children warmed up with a team activity that required them to move a heavy load without touching it. Both teams quickly worked out that using rollers was the way to go and they got stuck in (and stuck in the mud) in order to cover the distance required.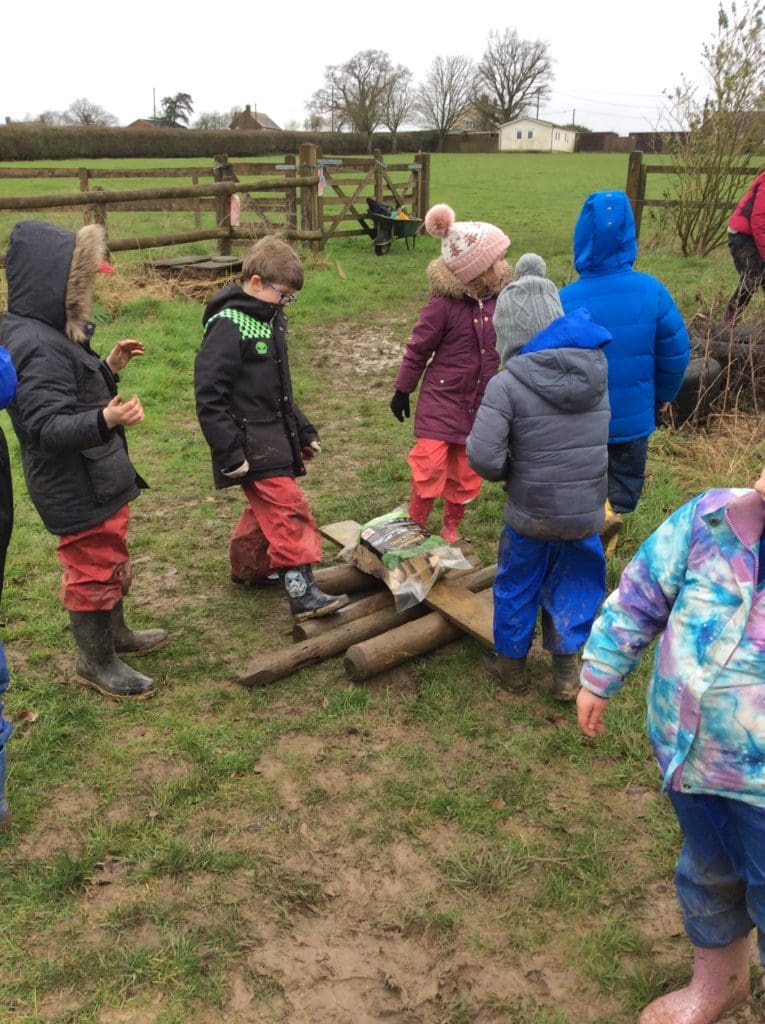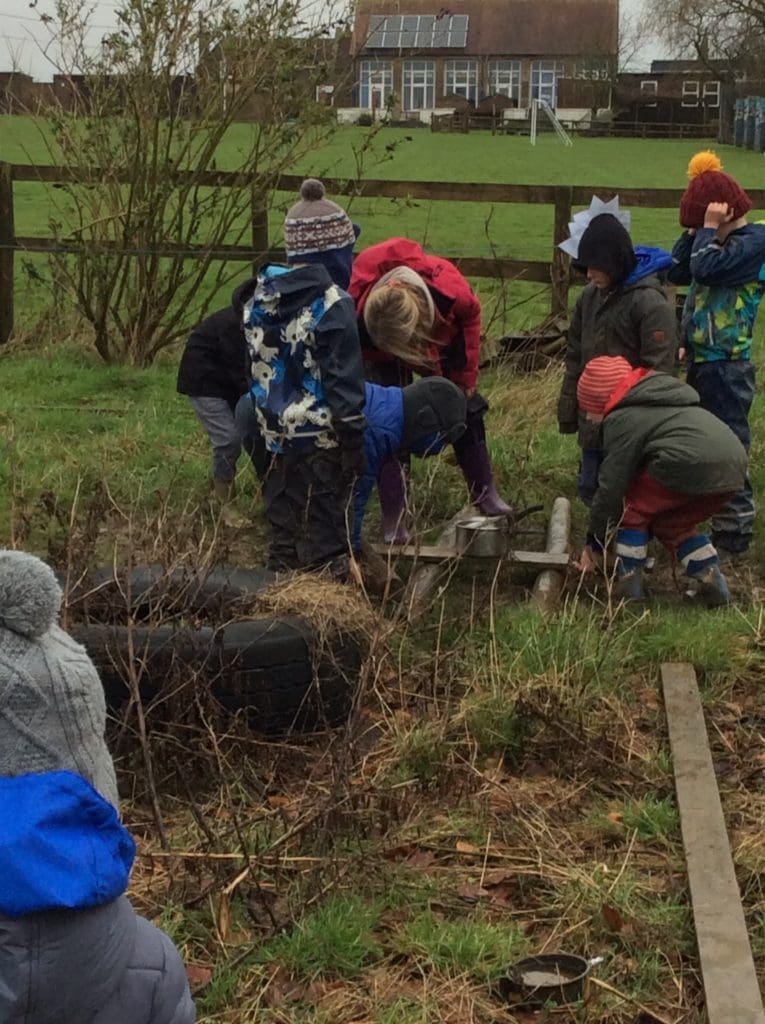 Using Ps & Qs knots, the children lashed two sticks together to form an 'L' shape. They then paired up to make a frame. The children were all very proud of their initial shape but realised that by joining forces, the outcome was greater than the sum of its parts!
When the frames were finished some of the children picked a view they wanted to frame and suspended the frames across the Forest School site.